Lowry Family Updates – October 21
Posted October 24, 2022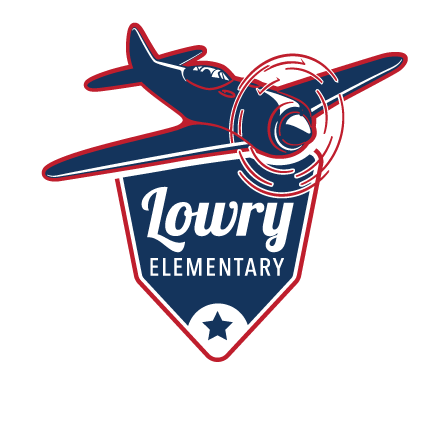 Lowry Family Updates – October 21
Friday, October 21, 2022
Lowry Family Update
Dear Lowry Families,
Fall has certainly arrived on our beautiful campus! Over the past two weeks students have been capturing an array of colorful leaves through either art or within an engaging science lesson. We want our students to embrace the beauty of Colorado.
As the season begins to change we are asking families to be sure their child is dressed appropriately. If you are needing assistance or would like to donate a new coat please contact our school counselor, Ms. Patricia via email (pvaugha@dpsk12.net).
Monday, October 31st – Save the Date
Classrooms will be hosting their annual Harvest Parties at 1:30 pm on Monday, October 31st. This event is followed by our annual Book Character Parade at 2:00 pm. Please be sure to check with your child's teacher for additional information regarding classroom parties, we will send an additional letter about the parade next week.
Picture Retakes – November 2nd
Families wanting to either take a school picture or retake school pictures are welcome to do so on Wednesday, November 2nd.
Thanksgiving 2022 Luncheon
Families are welcome to attend our annual Thanksgiving Luncheon on Wednesday, November 16th, happening at your student's designated lunch time. The menu choices include delicious oven roasted turkey with gravy, mashed potatoes, stuffing, a fruit of choice, and green beans. To top it off, we will feature a tasty sweet potato cake with cream cheese frosting for dessert. Tickets for the dinner will be on sale soon. You don't want to miss this joyous occasion.
Lowry's Annual Spaghetti Dinner – December 6th
It's back everyone! Our annual spaghetti dinner is being relaunched on Tuesday, December 6th. You don't want to miss this amazing opportunity to connect with other Lowry families and to learn about the amazing things happening at the school. This is a FREE event, so families do not have to do anything, but show up! We are hoping everyone is able to attend.
Winter Musical Concerts – Wednesday, December 14th – Thursday, December 15th
Get ready for a spectacular musical performance starring our awesome Lowry students! Additional details will be shared soon via Digital Deets.
Butter Braids:
We are once again sponsoring a Butter Braid fundraising event! Butter Braids are the original, hand braided pastry dough that the customer lets rise for 10-12 hours or until it doubles in size, and then bakes to produce a delicious breakfast/dessert entrée. Coffee, cookies and muffins are also available including gluten free options!
Fundraiser opens (10/17/22 – 11/6/21)! Set up your online store now!
Click here to register: https://store.myfundraisingplace.com/RegisterSeller/560970c7-17a8-4ea8-8b3c-fd516b045587
After registering, you'll receive an email with a personal link to an online store for your student to share with family and friends. More information coming out next week on Digital Deets!
Fall Spirit Week – October 31st – November 4th
Monday, October 31st – Dress as your favorite Storybook Character
Tuesday, November 1st – 80's Day (Dress in your as if we are back in the 80's)
Wednesday, November 2nd – Dress in your best!
Thursday, November 3rd – Dress like your favorite hero
Friday, November 4th – Twin Day
Let's Continue to Aim High and SOAR – Lowry Aviators!
In partnership,
Mrs. Larkin and Dr. Jemison